Sellers Resources
HELPING YOU SELL YOUR HOME FASTER AND FOR MORE MONEY
THE CHALLENGES OF SELLING YOUR PRESCOTT, AZ HOME
When it comes time to place your Prescott, AZ home, townhome, or condo on the market, you will have many decisions to make. It has often been said that selling a home is one of life's more challenging events, especially if you begin to think about the many wonderful memories that are attached to your current home. Holding on to your memories is important as you focus on each step of the home selling process.  Then you can concentrate on looking forward to the excitement of moving to your new home where many new treasured experiences will take place. You can count on us to help make the transition to your new Prescott, AZ home so much easier.
YOUR PRESCOTT, AZ HOME SELLING TOOLS AND RESOURCES
To make your Prescott, AZ home selling real estate transaction as smooth as possible, you'll need the services of a Prescott, AZ expert real estate team, who is different from typical real estate groups. You deserve a team who will utilize every successful marketing resource available to help you sell your Prescott, AZ home for top dollar and sell it quickly. Consider this section as your exclusive Prescott, AZ home selling resource.
What The Cahn Team Can Do For You
If you are ready to list your home in today's ever-changing Prescott, AZ real estate market, then you require every successful marketing tool available to sell your home in the shortest amount of time and for the most amount of money. When you request to list your property with The Cahn Team, you will receive a comprehensive market analysis based on comparable recently sold listings and properties sold with similar features and conditions in your specific area. Once you receive the comprehensive market analysis, The Cahn Team will work with you to determine the best price for your property in an effort to sell it as quickly as possible and in the most profitable way.
PROTECTING YOUR PRIVACY
Please note, we understand the importance of protecting your contact information. Our team will never share or sell your private contact information with a third party. By giving us your phone number and email address, you are giving us permission to contact you via email or phone. Click here to view our privacy policy. Your privacy is our primary concern.
STAGING TIPS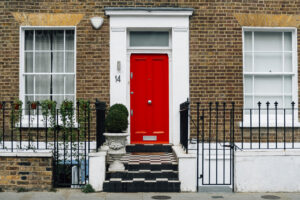 10 LOW COST WAYS TO MAKE YOUR PRESCOTT, AZ HOME BUYERS SAY WOW!
These low cost strategies to make your Prescott, AZ home more appealing are sure to have your potential buyers saying WOW! Plus these tips are quick and easy.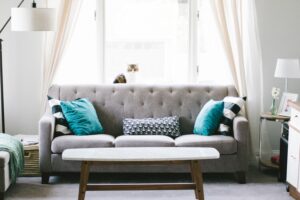 1. Mow the lawn and trim the bushes – especially the ones that block your windows and diminish sunlight.
2. Purchase a new doormat.
3. Add a bright pot of flowers (or even a small evergreen in winter) on your front porch.
4. Replace any old, tarnished doorknobs on your doors and polish or replace your house numbers.
5. Power-wash your driveway, sidewalk, and the exterior siding of your home.
6. Edge the grass around walks and trees plus add fresh mulch to your planting beds.
7. Purchase a new mailbox.
8. Upgrade the outdoor lighting for a feeling of safety (yes, buyers drive by your home at night too) and to add dramatic effect.
9. Clean your gutters.
10. Place a seasonal wreath on your front door.
LEARN THE VALUE OF YOUR PROPERTY
In today's highly competitive Prescott, AZ area real estate market, pricing your home RIGHT is critical. Price it too high and your home will be unappealing to potential buyers and languish on the market. Price it too low and you forfeit your hard-earned equity. When you request to learn the value of your home from The Cahn Team, you benefit from receiving a comprehensive real estate market analysis based on comparable recently sold homes with similar features and conditions in your area. Our Home Evaluation of your property delivers superior results – Results you can count on!
EASY-TO-USE FORM
The details you provide will enable The Cahn Team to begin your gathering the necessary information that will determine the real-time market value of your property.
YOUR RIGHT TO PRIVACY
Please note, we understand the importance of protecting your contact information. Our team will never share or sell your private contact information with a third party. By giving us your phone number and email address, you are giving us permission to contact you via email or phone. Click here to view our privacy policy.
Let's Stay in Touch
Contact Us today!
Joni R. Cahn | (928) 899-0646
Debora Opitz | 928-925-5842